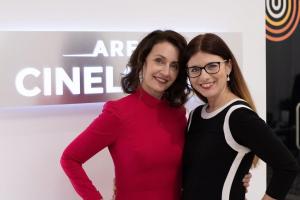 L-R Alethea Root (Director-Writer-Producer), Jules Bruff (Writer-Producer-Actor)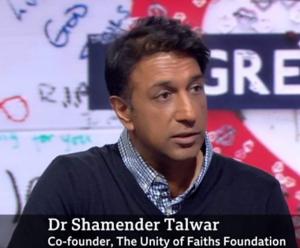 Dr Shamender Talwar FRSA (Global renowned Social Psychologist)
NEW YORK, NEW YORK, USA, August 11, 2023/EINPresswire.com/ — Mental Health Indie film GOOD SIDE OF BAD was awarded a SAG-AFTRA Interim Agreement to screen at the National Endowment of the Arts sponsored Festival of Cinema NYC. Filmmakers Alethea Root and Jules Bruff stand with SAG-AFTRA and the WGA​. They are thrilled they can promote their raw and intimate look at a family navigating the rough waters of a schizophrenia diagnosis. Their truly independent film hits home in NYC and beyond. 1 in 5 New Yorkers experience mental illness annually. The feature deftly focuses on the global mental health crisis and how it affects families.
Good Side of Bad dives into humanity's dark places while highlighting that sticking together can help humans get through anything, including a schizophrenia diagnosis.
"As a Social Psychologist, I firmly believe in the power of storytelling to shed light on mental health issues and promote understanding and empathy in society," said British crisis and social psychologist Dr. Shamender Talwar FRSA. "The filmmakers have clearly recognized that Schizophrenia is not a label that defines a person but rather a condition that challenges their reality. The movie portrays that through acceptance and understanding, we can rewrite the narrative surrounding mental health, showing that recovery is possible and that families can thrive together, despite the challenges they face. The makers of Good Side of Bad have been incredibly sensitive and knowledgeable in their approach. The movie will serve the mental health community worldwide, and I urge the community in New York to come to watch it at the Festival of Cinema NYC."
The drama is an adaptation of Beverly Olevin's award-winning novel of the same name. "My filmmaking partner Jules Bruff and I have relatives who live with schizophrenia," said Alethea Root, the film's director. "It was paramount for us to accurately portray this disease and its effect on a family.'
The film co-stars Academy-Award nominee and Golden Globe Winner Tess Harper (Breaking Bad, No Country For Old Men, Tender Mercies), Emmy Award Winner Kim Estes (Kajillionaire, The Resident) Jules Bruff (Zodiac), Lexi Simonsen (S.W.A.T) Alex Quijano (The Fabelmans) and Myles Grier (Lethal Weapon).
Shea Kammer, producer of Martin Scorsese's "Killers of the Flower Moon," commented, "I loved the film. Alethea Root has made an incredibly engaging film about a challenging topic. Stellar performances by Jules Bruff and Lexi Simonsen anchor this compelling story."
National Endowment of the Arts (NEA) supported the Festival of Cinema NYC in Queens, NY, on Friday, August 11, 2023, at 8:30 PM.
You can find screening ticket links and keep up with Good Side of Bad updates at www.GoodSideofBad.com and follow @GoodSideofBadFilm on Instagram, Facebook, and Twitter.
Dr Shamender Talwar
tuff.earth
+1 901-602-9303
email us here
Visit us on social media:
Facebook
Instagram
Good Side of Bad / Teaser Trailer


Originally published at https://www.einpresswire.com/article/649289350/us-mental-health-crisis-good-side-of-bad-gets-mental-health-community-s-attention-in-nyc-beyond-the-sag-aftra-strike