Drag Recording Artist Helps Bring SoCal Together to Donate to LA Black, Asian, Hispanic and Jewish Workers while Promoting Vaccine Awareness
LOS ANGELES - August 30, 2022 - (
Newswire.com
)
SoCal drag recording artist Jackette Knightley's dance album, Neon Love, drops this September in time for LGBTQ+ Pride events and the upcoming holiday season. It's a timely release, as SoCal entertainment concert events are in full swing post-pandemic restrictions. Following all CDC guidelines to prevent resurgence and the increasing spread of Monkey Pox, vaccination location info will be available during all Jackette Knightley Neon Love performances.
Serendipitously, Neon Love streams upbeat dance anthems and memorable lyrics while depicting resiliency in the face of adversity. It includes The National Anthem - a Labor Day favorite and previously released dance single.
After performing the opening act for West Hollywood Pride Music Festival, Ms. Knightley states, "It's an honor to share Neon Love with LGBTQ+ communities and beyond." Touring across SoCal, she'll appear at Rocco's for Labor Day weekend, Wednesday, Sept. 1, 2022 (WEST HOLLYWOOD). And she'll perform Sunday, Oct. 16, 2022, at Arceo Park as Host of San Gabriel Valley's LGBTQ+ Pride Music Event (EL MONTE).
Host of this summer's West Hollywood Pride Music Festival and Dragged Out Show at Rocco's Nightclub, Billy Francesca notes, "We fully support SGV Pride in bringing its community and surrounding SoCal areas together. Jackette Knightley will make it happen. Together, we always put the unity in community. We loved having her as our opening act at Weho Pride. And we're excited for her to kick off our Rocco's Labor Day festivities."
SGV Pride sponsor 340 Nightclub is the largest LGBTQ+ complex in SGV, offering sensational drag shows, outstanding go-go dancers, and the hottest nightlife each week. It's also one of Jackette Knightley's favorite performance venues. 340 Nightclub owner, Wesley Hull, chimes, "You'll always find us at the heart of local LGBTQ+ entertainment. We go where the love is. There's only one race, the human race. Ms. Knightley makes that clear with Neon Love and SGV Pride."
From September - October 2022, all Neon Love proceeds will go to LA Pride performers, LA's  Black Worker Center, KIWA KoreaTown Immigrant Worker Alliance, UFW Foundation for migrant farm workers and The Jewish Federation. It's available everyplace music is sold starting Thursday, Sept. 15, 2022, including Youtube and Amazon.
Ms. Knightley will continue her SoCal Neon Love Tour as she hosts Burbank's first LGBTQ+ celebration at a family-friendly fun zone called, "Ms. Knightley's Kids Zone", when Burbank Pride presents Family Pride in the Park at Magnolia Park's Nights Out on Friday, Sept. 30, 2022, from 6pm - 9pm (BURBANK). Additional performance dates are: Anchor Line Bar's Hide Away Show on Wednesday, Sept. 28, 2022, and Wednesday, Oct. 19, 2022 (LAGUNA); and The Boulevard Bar's Bloom Bloom Show on Friday, Oct. 14, 2022 (PASADENA). 
Related Images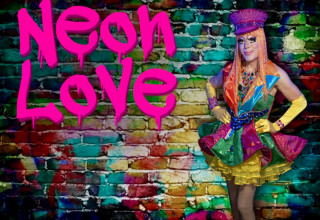 Jackette Knightley's Neon Love
LGBTQ+ Dance Album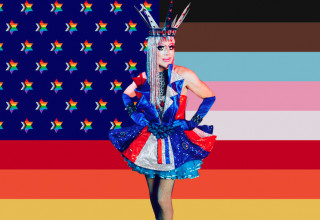 Jackette Knightley's Star Spangled Banner
Dance Single from Neon Love Album
Press Release Service by
Newswire.com
Original Source:
Preventing Monkey Pox and Bringing Unity to Community at SoCal LGBTQ+ Concerts and Entertainment Events