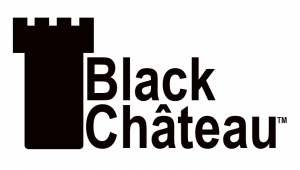 Black Chateau Marketing and Public Relations for Authors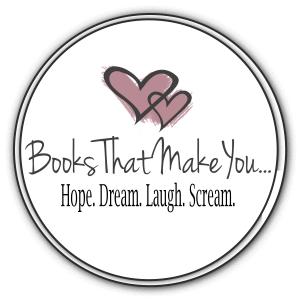 Books That Make You
Kelly Anne Manuel, Korynn Newville and William Stevenson's books will be gifted in bags donated by Books That Make You during the VIP event.
Literature has always been a vital part of culture and storytelling, and we are delighted to feature these talented authors at our gifting event."
— Nathalie Dubois, the head of DPA
LOS ANGELES, CALIFORNIA, UNITED STATES, November 7, 2023 /EINPresswire.com/ — Black Château Enterprises, in collaboration with its sister company Books That Make You, proudly participates in the prestigious DPA Pre-Golden Globes Gifting Suite 2024. This annual event, hosted by Nathalie Dubois and her firm DPA, is set to take place on January 5th and 6th at the Luxe Sunset Boulevard Hotel in Santa Monica, California.
Each author will have a book gifted to attendees, plus authors Kelly Anne Manuel and Korynn Newville will attend in person and sign copies of their books. They'll have opportunities to chat about their books with attendees, sharing what makes each unique.
Kelly Anne Manuel is a testament to resilience and transformation after turning a life-altering tragedy into a flourishing career in children's literature. Her powerful and positive narratives provide solace and encouragement to young readers. "The Catcher Dream" is her gift to the attendees, a token of hope and strength. Kelly will be present at the event, ready to share her story and sign books.
Korynn Newville is an architectural designer turned avant-garde author who brings her artistic brilliance to the forefront with "Indiscernible Elements: Calcium". This unique compilation of intricate illustrations, poignant poetry, and thoughtful dialogue delves deep into environmental issues and the impact of our current lifestyles on future generations. Korynn will also be at the event, engaging with guests and autographing her work.
William Stevenson, a retired award-winning accountant turned children's book author, and a loving PopPop, shares his imaginative and educational journey through history in "Ricky's Dream Trip to the Ancient Worlds of Egypt, Greece, and Rome". Although William won't be present in person, his gift of knowledge and adventure will be gifted to attendees in the Books That Make You gift bags.
Nathalie Dubois, the head of DPA and organizer of the gifting suite, says, "Literature has always been a vital part of culture and storytelling, and we are delighted to feature these talented authors at our gifting event. Having Black Château and their authors with us aligns perfectly with our vision of presenting innovative and meaningful gifts to our guests."
Desireé Duffy, the Founder of Black Château, along with Dave Duffy, Head of Operations, will be on hand to facilitate the gifting. This is not the first time the bookish brands have teamed up with DPA for author signings and giftings. The week of the Oscars last year was a similar VIP gifting party attended by Black Château authors.
Desireé Duffy says, "We adore Nathalie and admire all she does for the entertainment world. Teaming up with her to offer our authors this special one-of-a-kind opportunity is magical. The DPA team is always top-notch. Professional, on top of their game, prestigious and a true leader in their realm, I love everything about DPA and how they present their gifting lounges, which are the most respected in the industry, to both the guests and brands."
For updates and to follow the fun from no matter where you are, follow: #DPApreGoldenGlobesEvent24 #TheDPApreGlobesGiftBags #DPAgiftsuite #BCE #BTMY
About DPA Group:

Dubois Pelin & Associates, known as DPA Group, is an entertainment strategy company which has been producing VIP gifting events for 20 years. Known as a leader in the industry, they offer gifting suites that tie into various entertainment awards, film festivals, and other high-profile occasions. Past attendees of DPA Gifting Lounges include Paula Abdul, Angela Basset, Mary J. Blige, Adrien Brody, Colin Firth, Morgan Freeman, Richard Gere, Wyclef Jean, Queen Latifah, Eva Longoria, Mandy Moore, Sharon Stone, Charlize Theron, Vanessa Williams, and many more. To see a more complete list, success stories, and more, visit the DPA website.
About Black Château and Books That Make You:

Black Château is an award-winning marketing and public relations agency. It specializes in promoting authors, books, small presses, personality brands, and creative individuals from around the world with a full spectrum of services. The company's motto is: We believe in storytellers. Black Château's sister company, Books That Make You, is a Webby Award-winning multi-media brand that promotes books through its website, radio show/podcast, and social media channels. For more, visit www.BlackChateauEnterprises.com and www.BooksThatMakeYou.com.
Desiree Duffy
Black Chateau
+1 213-444-1958
email us here
Originally published at https://www.einpresswire.com/article/666664134/black-chateau-authors-participate-in-the-dpa-pre-golden-globes-gifting-suite-2024